What does Video have to do with Strategy?
People will forget what you say, but people won't forget how you made them feel.

Videos are a way to make people feel. It's one of the best ways to tell a story, while adding life to your products and services. This is especially useful when it comes to establishing your digital presence during pandemic times, where a video can act as your voice.
With that, there's a lot of planning that can take place for your messaging, and what platform you will plan to host your video on (YouTube, LinkedIn, or Instagram, or even natively on your webpage).
Fret not! It's actually easier than it seems. I personally learned that it doesn't require fancy editing software, or thousand-dollar equipment. All it requires is a touch of creativity, collaboration with your team.

For an in-depth guide, I highly recommend you visit Vidyard's blog, and check out the Ultimate Guide to Video Marketing. There's a ton of video content ON video, so you'll never run out of resources online.
Let's Reiterate. Why are Videos Awesome?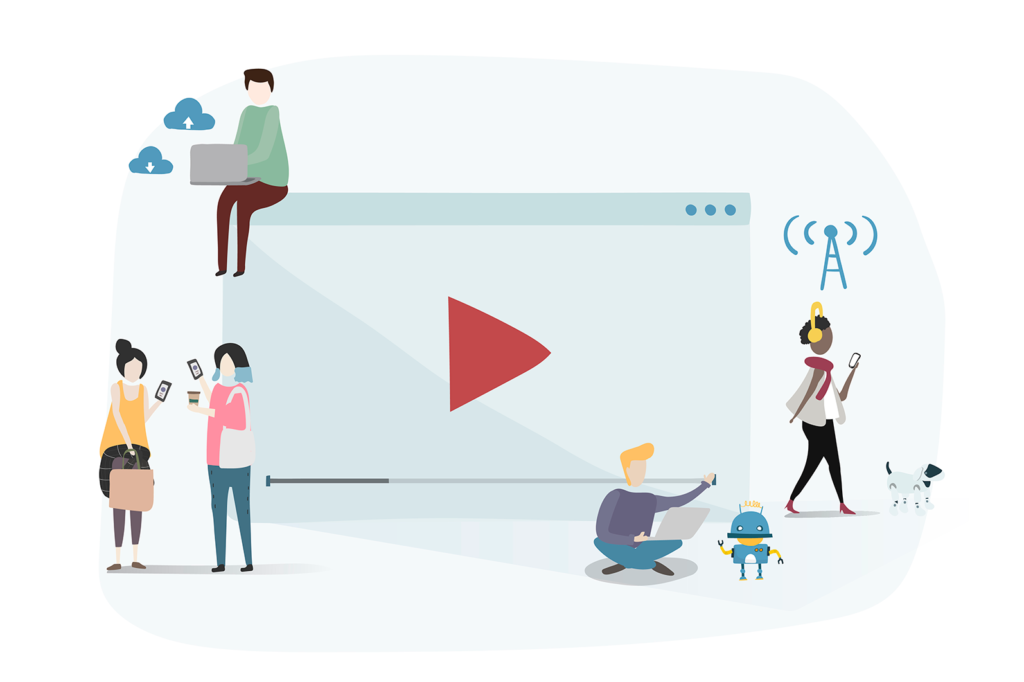 What Types of Videos Can I Make?
Explainer Video: These imply that your customer is trying to find out more about your product.
How-To or Tutorial Videos: Your audience is already engaged, now it's time to educate them on how your products and services will work.
Webinars: 15-60 min long videos where you would like to build up brand authority as a thought-leader in your industry.
Culture Videos: These could be a fun video, or with the purpose of attracting candidates to your company.
Channels to Get Your Video Out There
Landing Page Video: The first impression your customers will get on your website. It's a clickable preview for them to figure out who you are. (These videos actually increase conversions by 80%)
Email Marketing: A video to include as the subject of the email. Also, it's a nice attachment that can be more receptive than text.
Sales Video: These are a snappy and persuasive way to get people to buy your products. Depending on where you are in terms of sales, these may be longer-length to answer questions
Also, where you post it matters! Moving on, you'll have to adjust your video length to optimize for that particular platform.
3 Big Tips to Get You Started:
Know your demographic. Who are you trying to connect to, and what would be messaging that they would be most receptive to? It's a fine balance between strategically planning your communication, and finding the magic that attracts someone to your brand. Think about the best platform to include your video on. For example, if you have a professional product, it would be better to aim your video at an audience on LinkedIn.
Presentation. How will you present it to them? How will you execute it? Think about where you want to put the video. Think about the types of videos you may use. Videos act as your pitch, then you want to make sure your message is crisp, and easy to understand. The best way to start thinking about presentation is in writing a video script.
Find inspiration! Take a look at what other products are doing, and how you want to navigate the video space. For me, I loved presenting the video idea to the Chatnels team. From there, they provided feedback on the messaging, down to a few visual changes they'd like to see. With their faces lighting up as they saw their product work come to fruition – that's why making videos are worth it
---
For us at Chatnels, we made a quick 1:15 second video for our landing page to improve retention rate. It's a sure-fire way to bring more life to your product, and get your users and your team on board.