Configure your hub to meet your needs
Chatnels provides you with powerful tools to grow and scale your organization.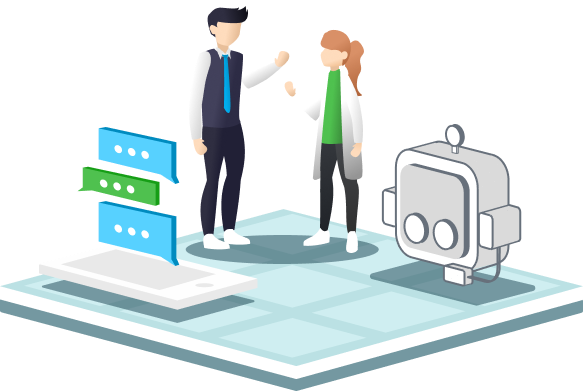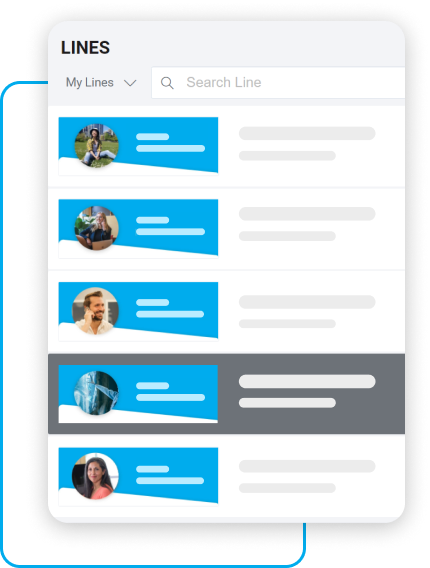 Lines help you organize chats in designated topics or departments
Direct Lines are each team member's Personal Line where chats can be initiated or transferred directly
Assign members of your team as Hosts to view chats on Lines together as a team
Hosts can assist with incoming chats on a Line they are assigned to
All Hosts on a Line can see an ongoing chat, even when you're not assisting a particular person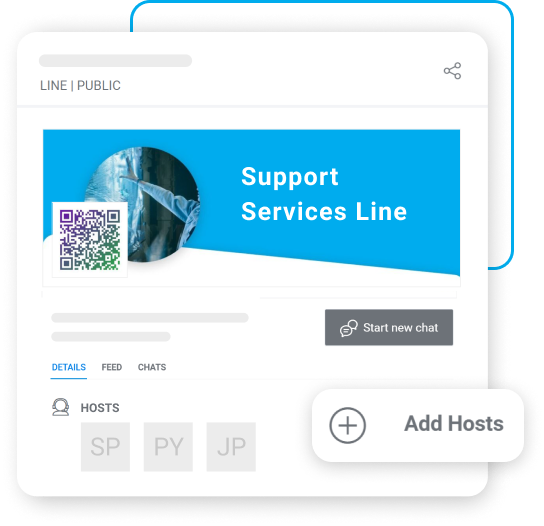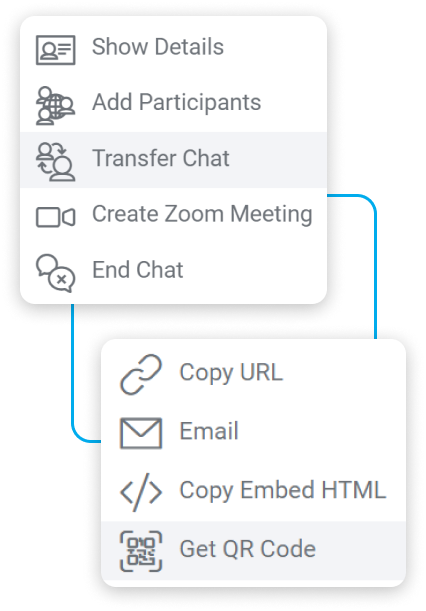 Seamlessly collaborate with your team for complex inquiries by inviting them into chat sessions on-the-fly
Save chat context in one place using chat transfer for painless user hand-offs
Avoid agent collision and inbox confusion by monitoring chat statuses to prioritize urgent interactions
Track how engagements are going and transfer chats to the right person for the right tasks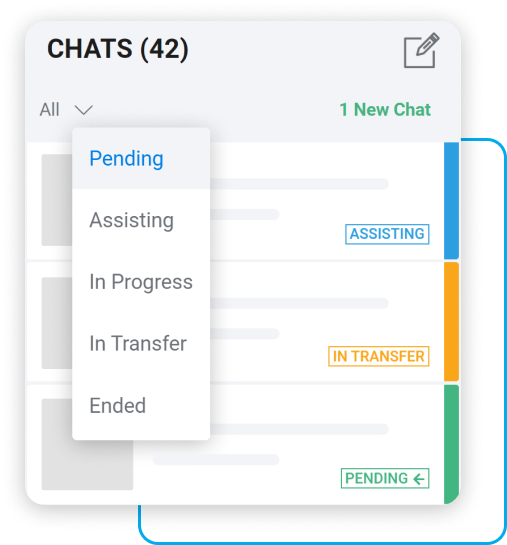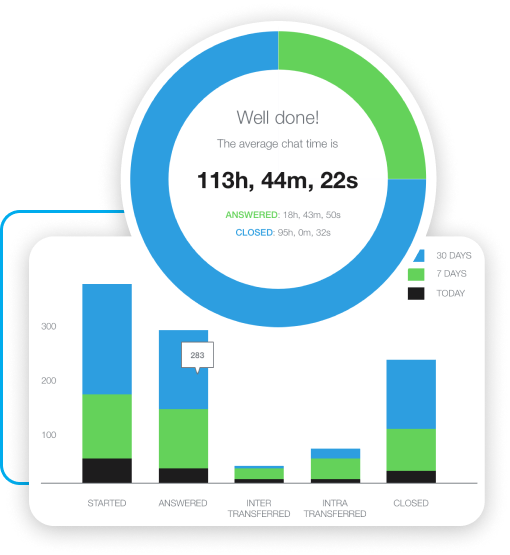 Track team chat usage and make data-driven decisions
Identify optimization opportunities and enhance workflow efficiency with a detailed reports dashboard
Speed Up Development With a Flow Bot
Design directly on the platform
Drag, drop, and connect nodes to create logical flows and paths
Generate conversational assessments and automate repetitive tasks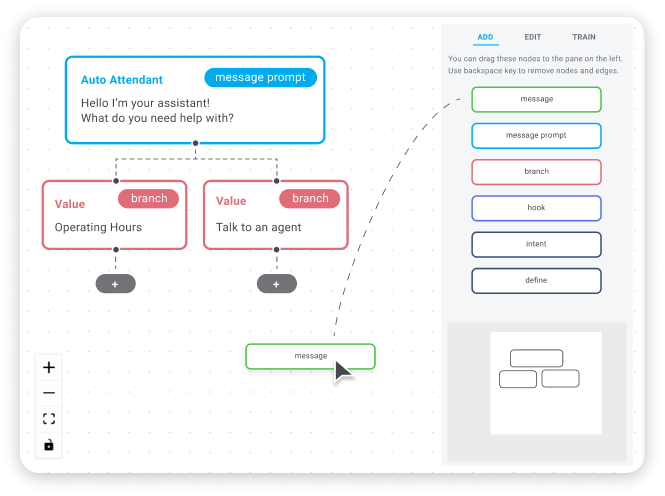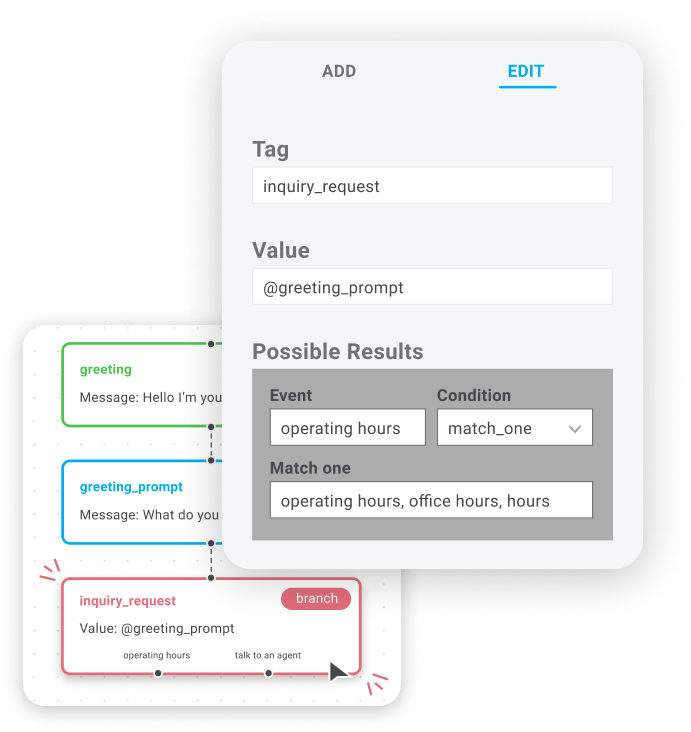 Customize Rule-Based Bots
Build multiple bots that answer your FAQ and client inquiries
Input vales, trigger action responses, and tag conversations
Route users towards resources or representatives with conditional logics 
Assign your bots to specific inquiries or topics
Integrate with your business' systems using webhooks
Configure and deploy bots on-demand, then assign them to your line and watch them go live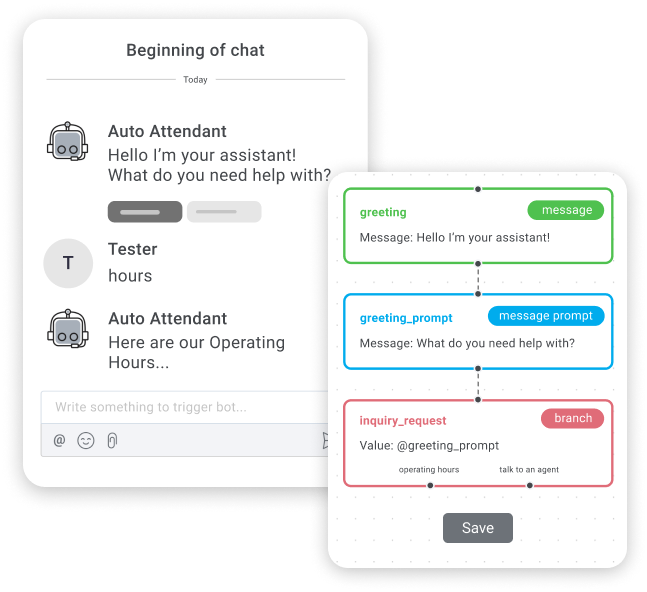 Your user interaction hub, configurable, customizable, and white-labelled. No coding required.
Elevate your mobile or web app all in one place, all under your own brand.